This dataset contains 11 entries. Scroll for more content
---
Overview
The must-watch list of basketball manga and anime - if you are a basketball fan, like I am. My all-time favourites are Slam Dunk; for the series in the 2000s, I like Kuroro's Basketball and Buzzer Beater. Well, the gif below says all about one of the most memorable actions in Slam Dunk - i mean, who ever does that to coach in real life?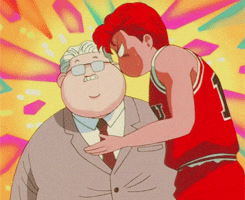 ---
Top 11 ranks, by year in descending order ( rank and segment full dataset - 128 items )
Preparing data
---
More..
Basketball comic relief in real life
---
Attributions
No attribution sources specified.
...
---
Disclaimer
:Please be advised that RList does not endorse nor guarantee the completeness, accuracy, reliability or validity of any information published by our member curators herein. For more details, please refer to our
Website Terms of Use
.